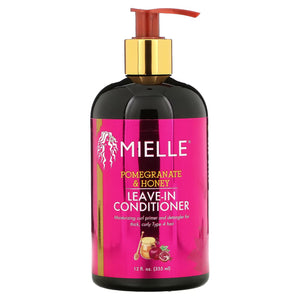 Moisturizing Curl Primer and Detangler For Thick, Curly Type 4 Hair
Primer + Define. Enjoy!
Our Pomegranate & Honey Collection is a Prime + Define styling system. Formulated for thick, curly Type 4 hair, however perfect for any curl pattern.
Pomegranate & Honey Leave-In Conditioner is a moisture sealant and cuticle smoother to prime natural curls, creating the optimal foundation for deeper, longer-lasting curl definition.