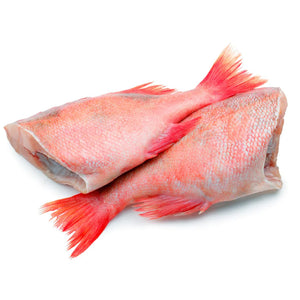 A red bream fish is a type of perciform fish that belongs to the family Sparidae. This family also includes other popular seafood such as sea bass, porgies, and gilt-head breams. The bream is found in both salt and fresh water, and It has a wide range of culinary application, so it can be cooked in a variety of different ways.
The bream has a long body with a laterally compressed shape. It has a small head with a pointed snout, and the eyes are located on the top of the head. The fins are rounded, and the tail is forked. The scales on the body are small and shiny, and the color of the fish can range from red, orange, or yellow. The underside of the fish is usually white.
What Does This Fish Taste Like?
The red bream fish has a mild and delicate flavor. The flesh of the fish is firm and moist with a flaky texture. When cooked, the fish will turn a pinkish color.
How to Cook Red Bream Fish
There are many different ways that you can cook red bream fish. This fish can be grilled, baked, fried, or steamed. It is often served with a variety of different sauces.
Apr 2 per 1kg